Nurses Immigration: Commission on Graduates of Foreign Nursing Schools (CGFNS)
Commission on Graduates of Foreign Nursing Schools, CGFNS International is an immigration neutral nonprofit organization that helps foreign educated healthcare professionals live and work in their country of choice by assessing and validating their academic and professional credentials.
The Commission on Graduates of Foreign Nursing Schools (CGFNS) is a company that is employed by State Boards of Nursing to ensure that applicants meet the basic requirements and are fit to take the NCLEX.
Established in 1977 after a thorough investigation of the immigration of foreign-born and educated registered nurses, the U.S. Department of State and Labor developed the Commission with a dual purpose: to ensure safe patient care to Americans and to help prevent the exploitation of graduates from foreign nursing schools who are employed in the United States to practice.
Commission on Graduates of Foreign Nursing Schools specifically will go through all nursing school transcripts and education history from your home country. While this company is the most popular and most well known – it is expensive and each state requires different levels of credentialing. 
There are three main credentialing reports:
Credentials Evaluation Service Professional Report
CGFNS Certification Program
Visa Credentials Assessment
Credentials Evaluation Service Professional Report
This report is less involved and cheaper than the Certificate Program or VisaScreen. It provides the basic information for the State Board of Nursing and only a handful of states accept this.
Below are the requirements you'll need to meet:
English Requirement
Secondary School Documents
Licensure Documents from your Home Country
Nursing Education Documents from your Home Country
$350 Fee
CGFNS Certification Program
This evaluation is the same as above but requires the applicant to take the CGFNS Qualifying Exam.
Here are some specifics:
Everything in a Credentials Evaluation Service Professional Report
CGFNS Qualifying Exam 
$445 Fee
Applicants are required to have a minimum number of classroom and clinical hours in required fields such as pediatric nursing, psychiatric nursing, neonatal nursing, and adult medical/surgical nursing.
The examination is held three times a year at over 40 testing centers across the globe. Individuals may travel to other countries, if needed, in order to take the exam.
They help protect migrating healthcare professionals by advocating for ethical recruitment practices and continuously monitoring the global landscape for developing trends in employment recruitment and workplace norms.
CGFNS International is an NGO in Consultative Status with the United Nations Economic and Social Council (ECOSOC), which serves as the central forum for international and social issues.
Nurses in the USA enjoy great pay, a high degree of responsibility and are protected at work from mistreatment from co-workers, doctors, and patients. They are given a fair caseload of patients and are paid a higher wage if they work extra hours. If this sounds like a career that suits you, then America awaits.
There is also a major nursing shortage in the USA and hospitals are turning to alternative staffing methods to fill the void, which includes sourcing nursing talent from abroad.
These steps are a general overview for how a foreign educated nurse can work in the U.S. according to CGFNS , but some aspects of your journey may differ from this basic outline.
Step 1. Meet the Basic Requirements
As a foreign-educated nurse seeking to work in the United States, make sure you follow U.S. federal immigration law and that you meet the basic educational and/or professional requirements:
Immigration
In order to legally migrate to the United States, you must meet federal requirements listed in full here.
You will need to obtain a Registered Nurse Immigrant Visa ("Green Card") or H-1B visa.
U.S. law requires nurses to complete a screening program before they can receive an occupational visa.
CGFNS is approved by the U.S. Department of Homeland Security to validate the credentials of nine foreign healthcare professions for occupational visas, including registered nurses.
Completing CGFNS' VisaScreen®: Visa Credentials Assessment Service will satisfy the screening program requirement.
You will need a "U.S.-based employer" that will serve as the petitioner for your visa. Your VisaScreen® certificate must be included on every visa or green card petition filed on your behalf.
Read more about VisaScreen.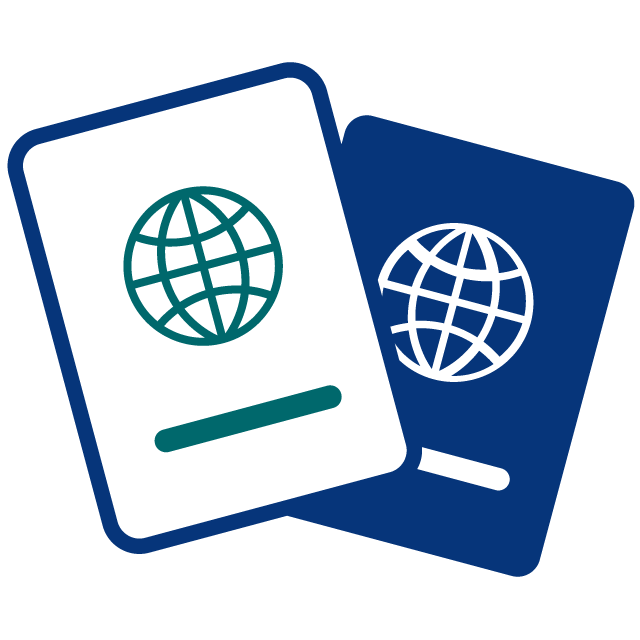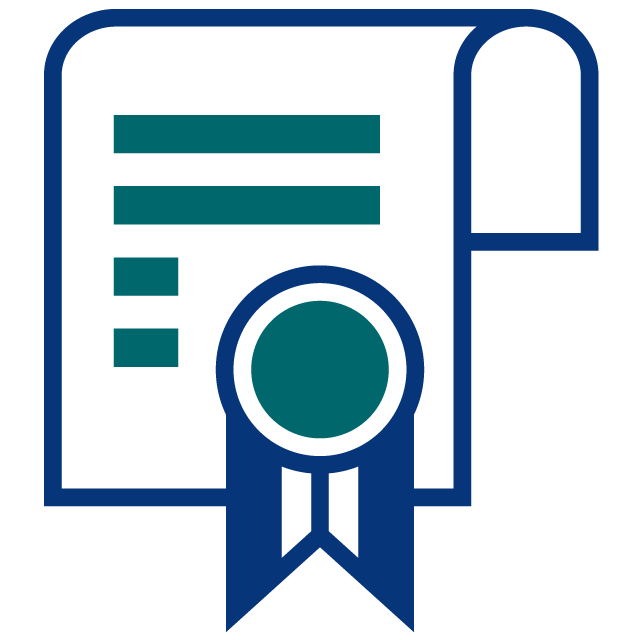 Educational / Professional
In order to seek work as a foreign-educated nurse, you must demonstrate at least some of the following:
You graduated from an accredited nursing education program in your country of education
You are licensed as a Registered Nurse in another country
You've practiced as a Registered Nurse for at least two years before.
Some foreign educated nurses must demonstrate their proficiency with the English language by taking an exam such as the Test of English as a Foreign Language (TOEFL), the Test of English for International Communication (TOEIC) or the International English Language Testing System (IELTS Academic). There are exemptions depending on your country of origin.
Step 2. CGFNS Evaluates your Credentials
State Boards of Nursing require that you first apply to CGFNS International, Inc. to have your academic and professional credentials evaluated to ensure that your documents are authentic and that what you've learned is comparable to U.S. nursing standards. You may also be required to take the CGFNS Qualifying Exam® to satisfy State Board requirements, to satisfy immigration requirements for obtaining an occupational visa, and to determine your readiness for a licensure exam.
Find out what CGFNS program you need. Apply to CGFNS.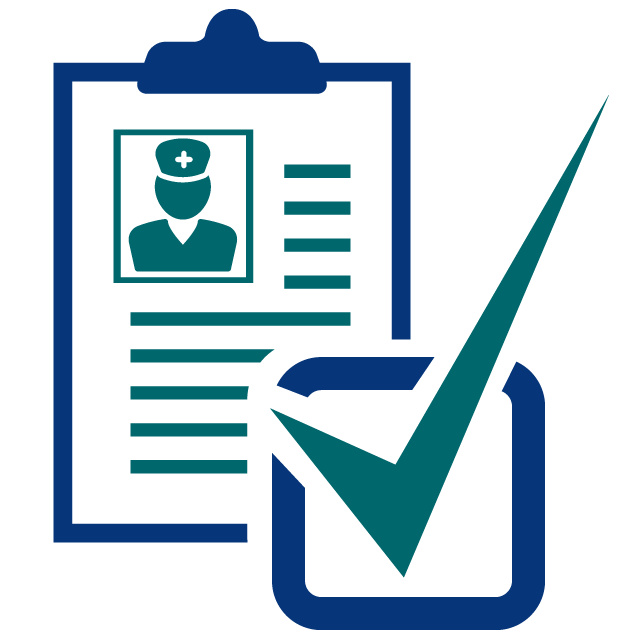 Step 3. Pass a Licensure Exam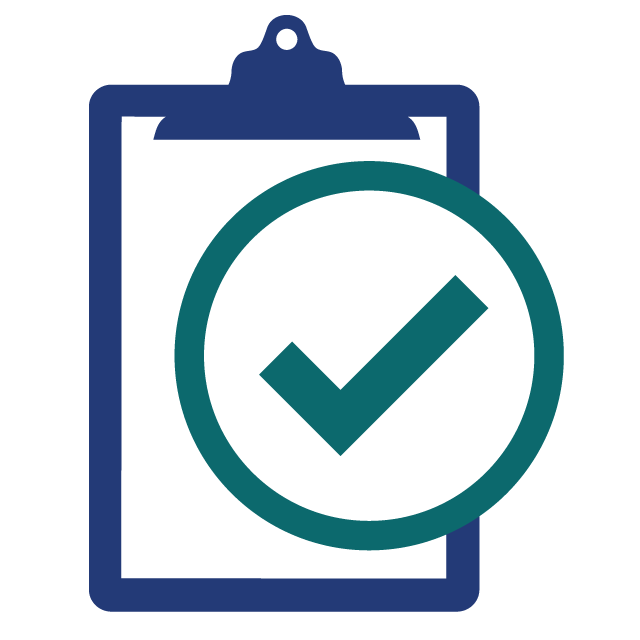 In order to practice nursing in the United States, you will need to have a professional license from the state where you plan to work. Registered Nurse licenses are regulated by State Boards of Nursing with varying requirements.
You will likely need to pass a licensure exam to be registered as a nurse by your state board. Before taking the licensure exam, first-level, general nurses educated outside the U.S. may choose to apply to the CGFNS Certification Program®, which consists of:
a credentials evaluation
the CGFNS Qualifying Exam®, and
an English language proficiency component.
The CGFNS Qualifying Exam® is a requirement by some state boards before you can sit for the NCLEX-RN, but it serves as an excellent predictor for how any nurse will do on that exam. Taking the Qualifying Exam may help gauge your readiness before committing to the licensure exam.
The Qualifying Exam also fulfills the U.S. federal government's screening requirement for an occupational visa.
View the requirements for the board of nursing in the state where you seek to practice >>
Step 4. Find a Registered Nursing Position
After you meet all federal immigration requirements, have had your credentials evaluated by CGFNS, you meet your State Board of Nursing requirements, and you have passed a licensure exam, you are ready to begin working as a registered nurse in the United States!
While it's not required, you may choose to work with a nursing recruiter to help you find a registered nurse job. These recruiters can also act as your "U.S.-based employer" for your immigrant visa.
Check to see if your recruiter uses ethical recruiting standards by looking for the Alliance for Ethical International Recruitment Practices Certified Ethical Recruiter seal on their website: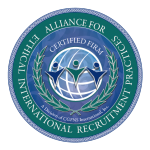 >>View CGFNS Alliance Certified Recruiters List>>
Questions or concerns about your recruitment process? Contact CGFNS' Alliance for Ethical International Recruitment Practices.
Read the Alliance's Health Care Code for Ethical International Recruitment and Employment Practices here.
Get the latest information on nursing and health by joining our email newsletter. You'll be the first to know about nursing news, trending topics, and educational resources.
Please select a State or U.S. Territory below to view the requirements in that jurisdiction. The requirements for obtaining a license to practice as a nurse differ in each U.S. state and may change without notice.
CGFNS International services required or accepted for licensure by examination
Select a State
  – Select State –